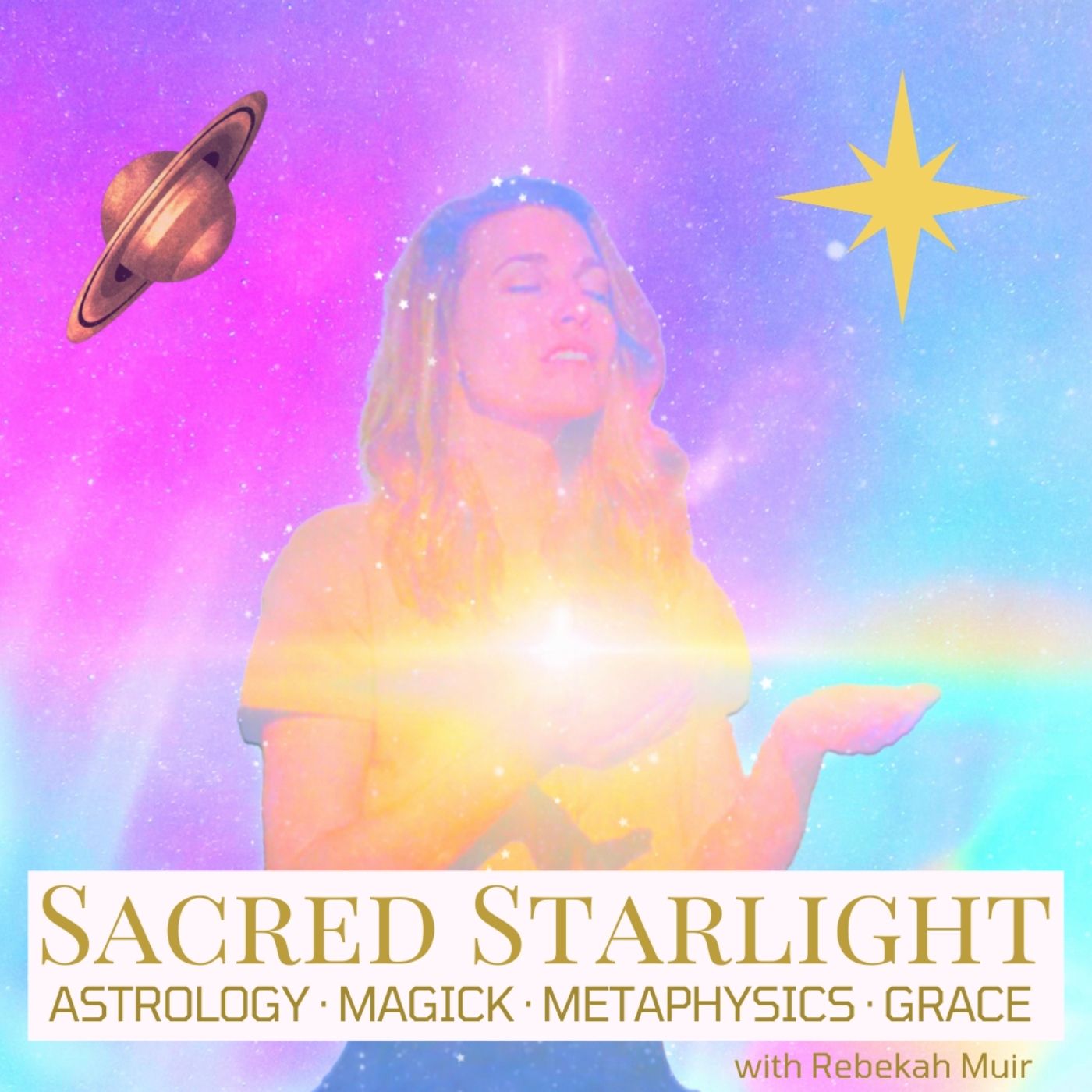 SACRED STARLIGHT SPIRITUAL PODCAST
Courtesy Note: There is adult language in this episode.
Visit me at www.SacredStarlight.com for Mystical things, Meditation, Sacred Ceremonies, Astrology Readings, Energy Healing, Blog & more ~
RECONCILING ASTROLOGY, THE LAW OF ATTRACTION, LOSS & GRACE with Rebekah Muir 
Season 2, Episode 4
This is a great big huge conversation to unpack, because there are 4 major components (that I can think of at the moment 🙃) that are each enormous on their own:
- What about God?
- What is Astrology and how does it work? What does it have to do with God?
- What about the Law Of Attraction?
- What about grace and miracles?
- Where is God in pain, suffering and loss? What about the experiences we've had the don't fit into these neat little boxes?
- How do God, grace, miracles, the law of vibration and Astrology as a system of divination fit together?
🐇 There are so many rabbit holes that if I had planned this out, it would have been too overwhelming so I just let myself flow. You'll hear some of my unfiltered deep thoughts like how I wonder about Dr. Joe Dispenza's natal chart and transits 😂 and how there are still some things I haven't fit together. This podcast is me trying to wrap a lifetime's worth of questions and understanding into one conversation. And I missed a ton that I still want to share. So, there will be a part 2.
What are your thoughts about all this?
The full episode is linked in bio (YouTube, Spotify, Apple Podcasts) ✨
And if you're looking for a reading from a biggest possibilities perspective, I'm your girl 💗
All my love 🌹
Rebekah
Connect with Rebekah on Instagram @sacred_starlight
Bright blessings! Nothing but Love everywhere around you, and nothing but Love everywhere within you. So be it. And so it is.